Bryan Kam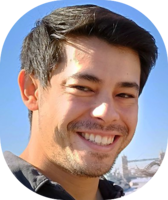 I'm Bryan Kam. I host a new series of intellectual chats as well as a book club in London which has run since 2012. I worked in media and financial tech for over a decade, specialising in Linux automation, although my educational background is in English literature.
This year I've been translating French poetry and working on other creative pursuits. I'm interested in film, literature, well-being, neuroscience, meditation, history, and, above all, connections—social, artistic, and intellectual.
Please check out my blog, my posts on Medium, follow me on twitter @bryankam, or contact me!