Bryan Kam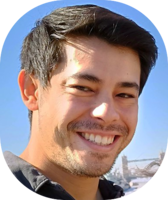 I'm Bryan Kam. I've worked in media and financial tech for over a decade, specialising in Linux automation, although my educational background is in English literature.
I host a new series of intellectual chats as well as a book club in London which has run since 2012.
I'm currently writing my first novel. For more detail, see my now page.
Last year I was translating French poetry, travelling, and working on other creative pursuits. I'm interested in film, literature, well-being, neuroscience, meditation, history, and, above all, connections—social, artistic, and intellectual.
Please check out my blog, my posts on Medium, follow me on twitter @bryankam, or contact me!